Breezeway Open Air Barns
Our Breezeway Open Air Barns provide covered aisles perfect for protecting you and your horse from the sun or weather and allowing a comfortable area to feed or groom horses.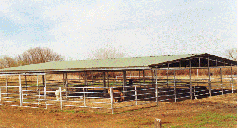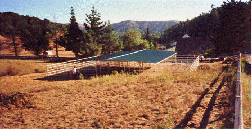 Shedrow Open Air Barns
Shedrow Open Air Barns are an excellent choice for limited spaces, and provide protection for your horses from the sun and weather.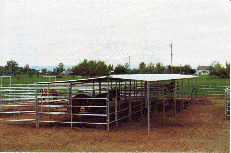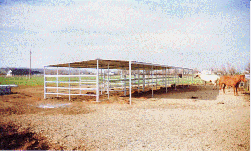 Mare Motels
Mare Motels are the perfect option for housing horses with ease and convenience. If you are running a breeding or boarding facility, your clients will appreciate the secure environment you provide their mares.
Pasture Shelters
Our Pasture Shelters enable you to weather protection from the rain and sun for your horse anywhere you want it. Your horse is able to come and go freely. All our Pasture Shelters are constructed with the finest materials, but are still very economical to purchase.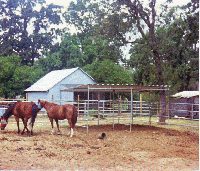 Loafing Sheds
Smokey Creek Barn Co.'s Loafing Sheds have three sides and a roof and are designed to protect your horse and livestock from the elements. They provide a warm dry shelter from the wind and rain and a cool shaded retreat from the sun. Our Loafing Sheds can be built with any of our wall materials.